Last modified on June 19th, 2023 at 1:24 pm
High Definition HOT MWIR Sensor Array, 1280×960 6 micron pixels
Sierra-Olympia Technologies, Inc. is among the world's most trusted independent suppliers of leading-edge infrared imaging technology. We are pleased to partner with DRS EOIS to distribute the groundbreaking HexaBlu® high definition HOT midwave infrared (MWIR) sensor core.  
HexaBlu™ is based on the DRS mature High Density Vertically Integrated Photodiode (HDVIP) technology on a 1280×960 array with 6-micron pixel pitch. This advanced High Operating Temperature (HOT) MWIR sensor array delivers peerless sensitivity, uniformity, and sensor modulation transfer function (MTF) in a low SWaP package.
The system is comprised of the MCT focal plane array (FPA) enclosed in a very long-life dewar with a superior split Stirling cooler with wrap-around electronics. It offers 14-bit digital video with non-uniformity correction (NUC) and bad pixel replacement (BPR) at a standard 30Hz frame rate. HexaBlu™ weighs 295 grams and displaces <80 cm3. This advanced cooled MWIR sensor is optimized for both low SWaP applications such as airborne imaging as well as applications driven by long life metrics in cooler performance and dewar lifetime.
The HexaBlu® sensor's extremely long-life cooler has undergone demanding run-life testing under stressful loading conditions with samples still operating after 27,000 hours (about 3 years of continuous operation). Dewar vacuum integrity has been undergoing testing for more than 11 years, representing >100,000-hour dewar lifetimes. 
Despite the small pixel pitch, the sensor radiometric performance excels with a 3.5 Me well depth. The system is offered with an F/2.6 or an F/2.3 cold aperture design. The single integration time dynamic range for this small pitch sensor exceeds that of all comparable products. Take a look at the HexaBlu™ Datasheet for the full specifications.
Another important attribute where HexaBlu™ stands out is the long life and extremely low induced vibration of the tuned cooler compressor system. The HexaBlu™ Integrated Dewar-Cooler Assembly (IDCA) is virtually silent with undetectable displacement at the sensor cold stage, and almost perfectly inaudible while in operation.
Sierra-Olympia's team has MWIR FPA experience dating back to the 1980s and has delivered over 4,000 MWIR systems from various suppliers over the past decade. The experience provides Sierra-Olympia with unique insights into MWIR sensors from most suppliers. In radiometric performance of dynamic range and sensitivity, resolution performance of high sensor MTF, and in durability attributes of environmental specifications the HexaBlu® is top of the line. When combined with the dewar vacuum integrity and exceptionally long cooler life, this means no high definition cooled MWIR sensor can match the delivered performance of HexaBlu™. 
Sierra-Olympia specializes in infrared cameras for integration into complex thermal imaging systems. We have 25 years' experience in shortwave (SWIR), midwave (MWIR), and longwave (LWIR), infrared camera technology.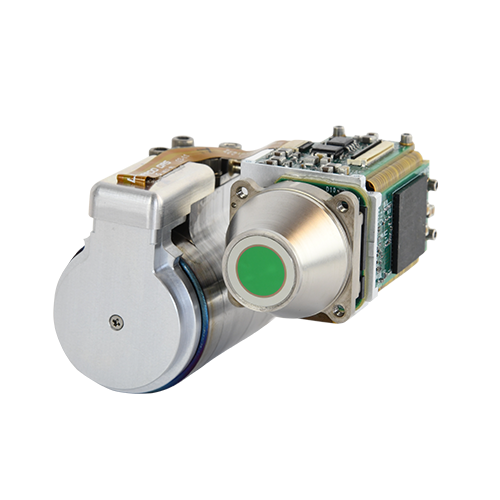 All thermal Articles