Infrared Applications We Serve
Airborne Systems
Low-SWaP is engineered into all of our airborne products. Over 5k integrations into both crewed and uncrewed systems.
Mobile Ground Systems
Enhanced visibility in fog, rain, snow or smoke with a thermal imaging system. Built for rugged transport and sealed in an IP rated encasement.
Optical Gas Imaging
Meet your regulatory needs by identifying leaks of greenhouse gasses, improving public health and safety of people and the environment.
Security And Surveillance
Fixed system to monitor perimeters and borders. Zoom lenses to detect, recognize and identify targets at long range.
Turnkey Solutions
Measure with accuracy on a thermal systems calibrated to your needs. Collect high-resolution data with tested software.
Infrared Imaging for Every Wavelength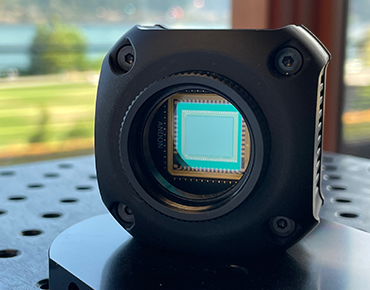 Short Wave Infrared
For specialty applications when imaging in the "reflective" band is advantageous or essential, SWIR imaging has significant benefits. The versatility and utility of this category of thermal imaging has a bright future as it is incorporated into more systems across broader industries.
SWIR Products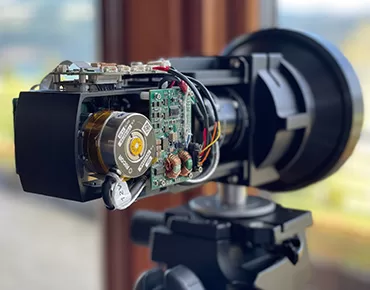 Mid Wave Infrared
When sensitivity, quality and clarity are essential, mid-wave (MWIR) infrared technology is the way to go. Sierra-Olympia Technologies specializes in cooled MWIR cores for a range of applications, from superior long- range security and surveillance to optical gas imaging to compact systems designed for aerial integration.
MWIR Products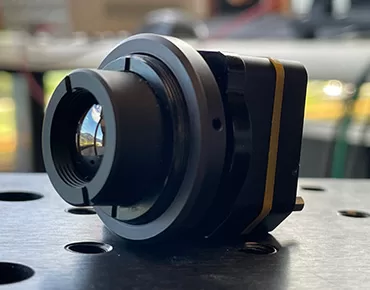 Long Wave Infrared
Sierra-Olympia Technologies specializes in compact but powerful long-wave (LWIR) infrared cameras, cores and optics. From the world's first 1920 x 1200 resolution Vayu HD to the stamp-sized Tamarisk series and the powerful continuous zoom Vinden series, these cameras cover a broad spectrum of imaging applications.
LWIR Products
Infrared Experience and Trust
Quality Sensor Components
Sierra-Olympia is a trusted independent supplier of leading-edge infrared imaging technology. Our small company has made a big impact over the last 25 years and we are proud of our reputation as a trusted and respected authority on practical, high-value infrared camera products and services.
Uncompromising Support
We strive to put our customers at the center of everything we do. Honesty, respect and accountability are pillars of our company and customer service philosophy, and you can expect exactly that when working with the Sierra-Olympia team.
Latest Thermal Videos
See All Videos
Ventus 700 Cooled MWIR

Military Convoy in Thermal | Ventus HD6-0.6

Ventus HD6-2.4 – Antique Airshow

OGI Integration: Aerial Detection

Full Moon in Thermal Imaging

Ask an Expert: What are the OGI-detectable gases?

Vinden 300LRB: OEM-Friendly Long-Range Infrared

Ventus HOT 690 : House Demolition

Methane Emissions Compliance: OGI

OGI Integration: AerialOGI & Sony Airpeak