Hazardous Leak Detection with an optical gas imaging camera can help companies meet their OOOOa requirements, mitigate costs and improve safety around the work site.
With regulations on oil and gas becoming increasingly harder to meet, the Ventus OGI camera can help you mitigate leakage and improve line production. Good practice around leak detection and repair (LDAR) saves money, prevents dangerous situations for your workers and keeps you from having to pay hefty fines.
Ventus OGI 50mm or 25mm lens
Ventus OGI 50mm 11 ° FOV optimized for longer-range leak detection applications including ground-based fixed mounted systems as well as airborne systems including fixed-wing aircraft from above 1,000+ ft. This allows you to survey large areas quickly and efficiently from a safe distance. The Ventus OGI 25mm has 21.7 ° FOV optimized for closer-in applications where a wide field of view is ideal, including UAV/UAS, handheld units, fixed mounted and ground-based robotics applications.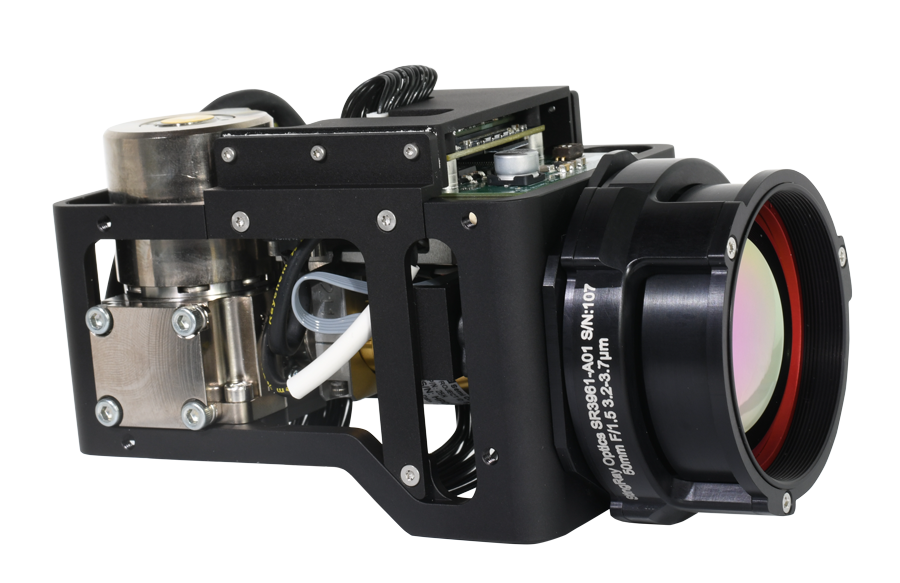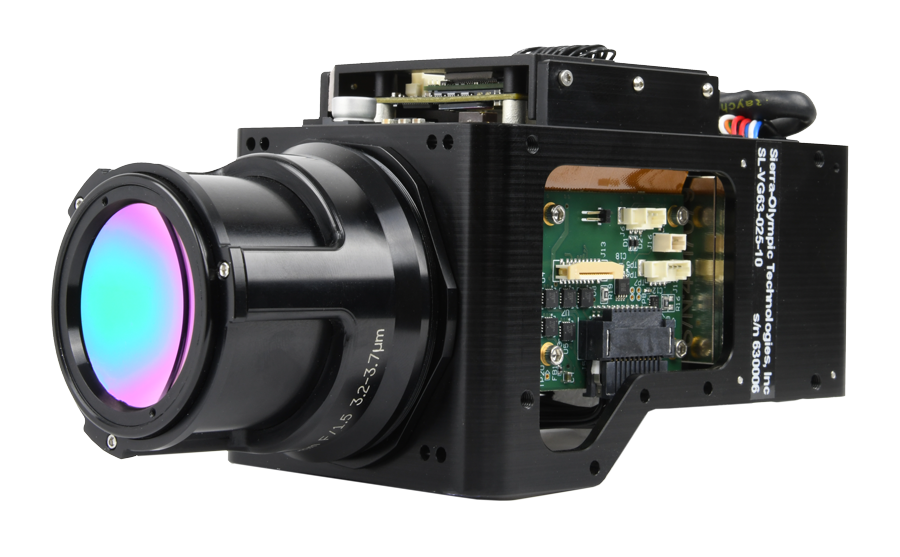 | | | | |
| --- | --- | --- | --- |
| Ethane | Propane | Propylene | Methane |
| 1-Pentene | Butane | Ethyl Benzene | Heptane |
| Hexane | Isoprene | Octane | |
Industry Applications
Refineries
Integrations for refineries to help keep in line with strict environmental regulation and prevent costly legal fees.
Drilling Sites
Integration for offshore and onshore oil and gas drilling or extraction sites. Keep the working environment safe and free from danger.
Transportation Lines
Integration for pipes, flanges connection seals, fuel lines and other equipment. Make sure transportation lines are leak free.
"The Ventus OGI was the first camera on the market with a HOT mid-wave infrared detector. This not only improves the size, weight and power. It also extends the life of the camera and operating hours."

– Jeff Leake (VP of Sales)
Gas Enhancement Mode
Gas enhancement mode (GEM) will colorize the leak, helping to spot dangerous conditions, so you can more efficiently run your facilities and keep people safe. Quickly addressing leaks will also save you money on equipment.