Mission-ready thermal imaging systems optimized for integrators. Sierra-Olympia's infrared cameras have you covered—from the ground up.
Sierra-Olympia's state-of-the-art infrared camera cores are ready for integration into various mobile ground systems, including military and law enforcement vehicles and uncrewed ground vehicles (UGVs). From the Vayu HD to the Ventus Compact, our cutting-edge, low-SWaP thermal imaging devices have exceptional range capability and target identification capacity, delivering reliable, actionable data for high-performance imaging across platforms. Engineered for vision enhancement systems, weapons sights, reconnaissance, surveillance and more, Sierra-Olympia's camera cores are breaking new ground in situational awareness and threat detection.
Simple, interchangeable interfaces mean that you can customize our fixed and continuous zoom systems, no matter the mission.
Vayu HD

This highly versatile long-wave infrared (LWIR) camera core is ideal for mobile, ground-based applications such as law enforcement vehicles and military UGVs. The camera core's compact, lightweight design makes it easy to mount on any mobile base platform, and a range of standard interfaces and outputs allow for near-universal compatibility. With a Full HD 1920 x 1200 x 12μm microbolometer array, Vayu HD delivers exceptional range performance for the most demanding applications.

Vayu HD Product Page

Vayu HD, 1920 x 1200, 950 grams

Ventus Compact

Ventus Compact is a lightweight and power-efficient mid-wave infrared (MWIR) thermal imager designed specifically for space-constrained integrations. The camera core offers 20-275 mm continuous zoom, one-touch autofocus, advanced image processing, and a unified easy-to-integrate software architecture.

Ventus Compact Product Page

Ventus Compact, 640 x 512, 500 grams

Vinden LRB 75 mm

Vinden LRB 75 MM is a long-wave infrared (LWIR) solution for ground-based systems. Advanced image processing capabilities, one-touch autofocus, and on-board video storage make it easy to use and highly adaptable. The camera core's hard-carbon, IP-67 front element and athermalized and parfocal optics mean that it is resistant to environmental factors, making it ideal for use in rugged, mobile environments.

Vinden LRB Product Page

Vinden LRB 75 mm, 640 x 512 434 grams
Crewed and Uncrewed Systems
With over 5000 successful installations and counting, Sierra-Olympia has the expertise and experience to deliver the best possible solution for your specific needs. Our camera cores can be attached to fixed and ruggedized enclosures, pan/tilt positioners, and masts on both crewed and uncrewed vehicles, allowing users to capture detailed infrared imagery over large areas.
Equipped with easy-to-integrate digital interfaces and multiple video delivery options, our thermal imaging options connect to your existing systems and architectures with ease. Our camera cores even provide detailed metadata support, including platform location and sensor orientation, through advanced video encoding options.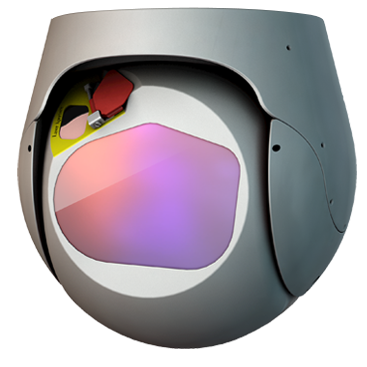 Ground System Applications
Looking for the best infrared options for your ground-based mobile systems? Look no further. Tested in the most demanding environments, our ITAR-free cameras are ready for military and/or civilian applications.
Whether you're patrolling the border, monitoring a battlefield, or just driving home through thick fog, our infrared cameras provide high levels of visibility and military-grade durability. With a wide array of lenses and mounting options, Sierra-Olympia's thermal imaging systems have the versatility to tackle any missions.
Applications include:
Gas Leak Detection
Search and Rescue missions
ISR
Wildlife Management
Fire and Emergency Services
Industrial inspection
Hollywood productions
Solar panel fault detection
Powerline and Pipeline Inspection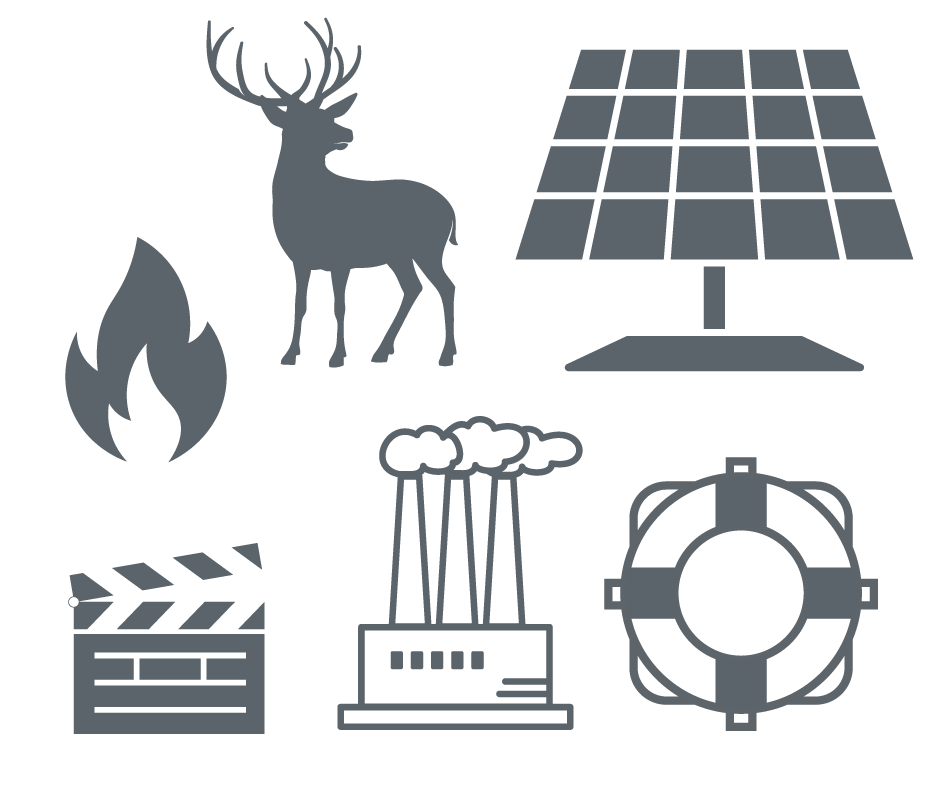 "AT SIERRA-OLYMPIA, WE BELIEVE INFRARED-EQUIpPED VEHICLES are A GAME-CHANGER, BOTH IN TERMS OF INCREASED SAFETY and enhanced operational CAPABILITIES"
– Diane (Mechanical Engineer)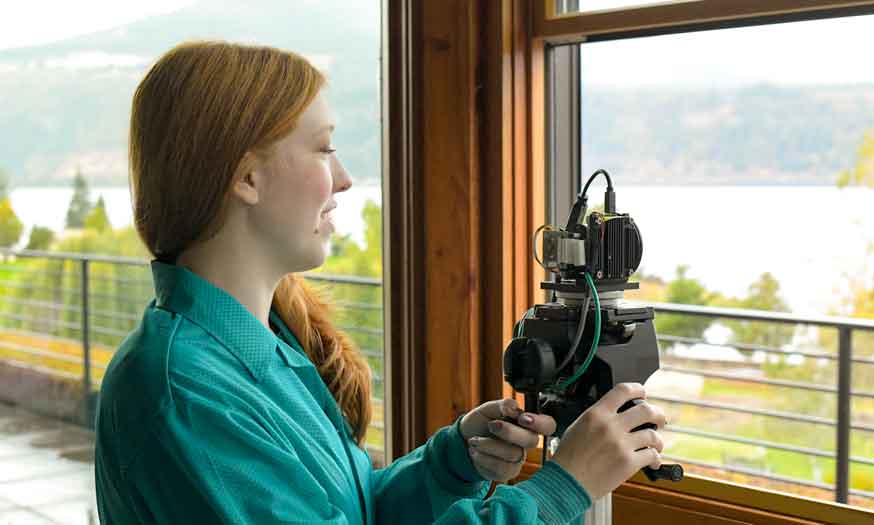 Image Stabilization That Goes Beyond Gimbals
Sierra-Olympia's onboard stabilization software helps achieve the clearest image possible. With scene tracking, target tracking, and moving target indication, our technology keeps your shot steady—even in the face of atmospheric turbulence and engine vibration.