Fewer flights. Less labor. More airtime. Sierra-Olympia's Ultra-lightweight airborne thermal imaging cameras are taking infrared to new heights. Low-SWaP is engineered into all of our custom airborne projects.
From Vayu HD, the world's first full HD 1920×1200 uncooled microbolometer array camera, to Ventus Compact, an ultra-low profile MWIR optimized for airborne video surveillance, Sierra-Olympia is at the forefront of producing cutting-edge, low-SWaP thermal imaging devices that deliver stunning image quality. Custom-built for integration into everything from small tactical drones to larger fixed-wing aircraft, our airborne video cameras provide reliable, actionable data. For high performance at high altitude, look no further than Sierra-Olympia.
5X. 12X. 16X. AT HIGH ALTITUDES OR LONG SLANT RANGES, ZOOM IS MISSION-CRITICAL FOR AIRBORNE SURVEILLANCE — AND SIERRA-OLYMPIA'S THERMAL CAMERA CORES DELIVER, WITHOUT WEIGHING YOU DOWN.
Vayu HD

One of our best-rated thermal cameras for airborne missions, Vayu HD is a long-wave infrared (LWIR) camera core that can deliver full HD imagery at 60 frames per second. With 16x zoom and image correction capabilities, Vayu HD provides exceptionally clear images at long range, in a package that weighs under 1,000 grams—and fits in the palm of the hand.

Vayu HD Product Page

Vayu HD, 1920 x 1200, 950 grams

Ventus Compact

Specifically designed for UAV/UAS integration, the 640 x 512 resolution Ventus Compact provides all the features of our larger Ventus camera cores in a power-efficient, low-profile package. Weighing in at just 500 grams, the camera includes a 20-275 mm continuous zoom optic, one-touch autofocus and a variety of video output formats for streaming to ground control stations.

Ventus Compact Product Page

Ventus Compact, 640 x 512, 500 grams

Vinden LRB 75 mm

When outfitted with a 75mm lens, the Vinden LRB camera core achieves high-performance zoom in a low-SWaP package. The 640 x 512 resolution imager weighs only 434 grams, making it perfect for long-range, high-altitude airborne thermal surveillance. The camera core's feature-rich, user-friendly control board provides onboard image processing and video storage, as well as electronic image stabilization.

Vinden LRB Product Page

Vinden LRB 75 mm, 640 x 512 434 grams
Crewed and Uncrewed Systems
With over 5,000 integrated systems delivered, Sierra-Olympia has the experience and expertise to provide a turnkey solution for your airborne surveillance needs—whether you're flying crewed or uncrewed aircraft. Our systems can be fitted to multi-rotor drones, small tactical uncrewed aircraft systems (STUAS), or larger, remotely piloted aircraft. Alternatively, our camera cores can be integrated with crewed aircraft, like utility and attack helicopters and fixed-wing surveillance planes.
Either way, Sierra-Olympia's proprietary onboard video encoder allows detailed metadata—including aircraft location, sensor orientation, and slant range—to stream alongside real-time IP video, giving you confidence through situational awareness.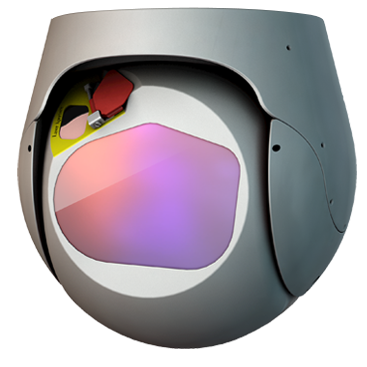 Airborne Applications
Sierra-Olympia's ITAR-free airborne surveillance cameras are battle-tested in the most demanding environments, making them among the best infrared options for airborne military or civilian operations. Lightweight and rugged, our imaging systems deliver outstanding performance and long-wave infrared sensitivity for critical target detection, identification and classification from standoff distances.
Applications include:
Hollywood productions
Gas Leak Detection
Search and Rescue missions (ISR)
Police and Fire Departments
Wildlife counting
Forest fire fighting & hotspot Detection
Industrial building inspection
Solar panel fault detection
Powerline and Pipeline Inspection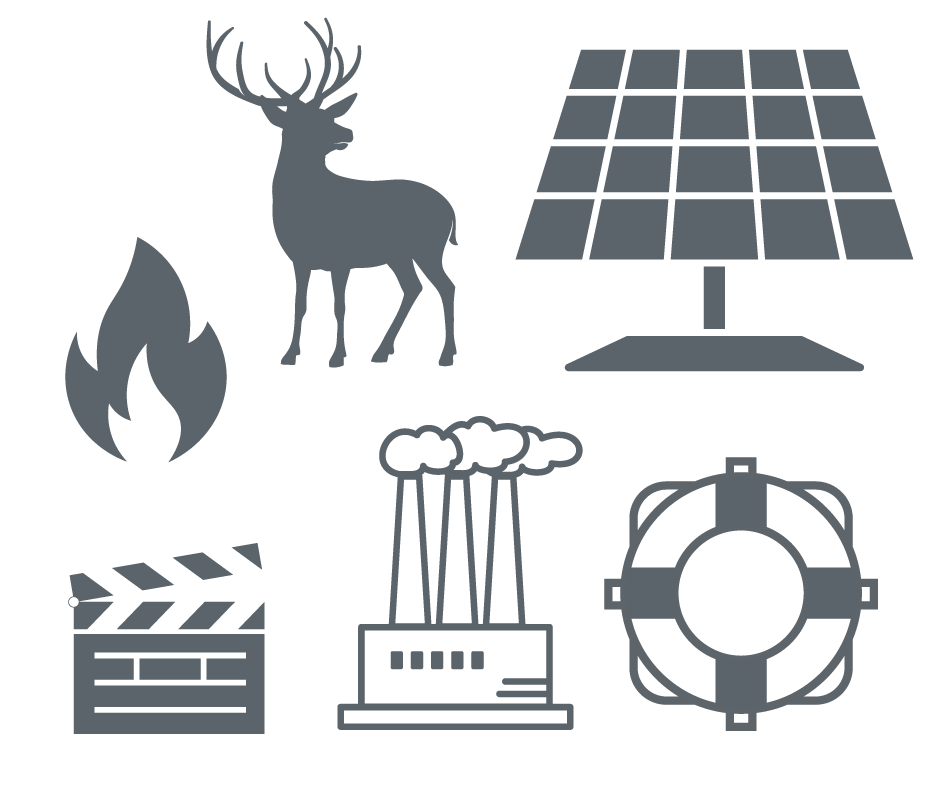 "SIERRA-OLYMPIA IS DRAWING ON MORE THAN 20 YEARS OF EXPERIENCE TO PRODUCE CUSTOM SOLUTIONS THAT COME WITH INDUSTRY-LEADING SUPPORT. IF YOU'RE WONDERING 'WHO MAKES THE BEST AIRBORNE THERMAL CAMERAS?', THE ANSWER IS CLEAR."
– Diane (Mechanical Engineer)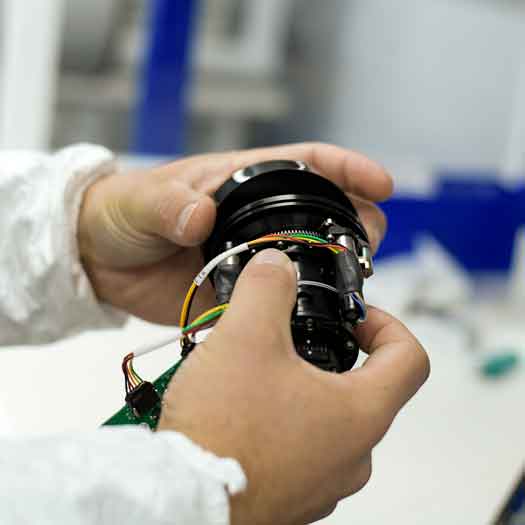 Image Stabilization the Goes Beyond Gimbals
Sierra-Olympia's onboard stabilizing software helps you achieve the clearest and most readable image possible. With scene tracking, vehicle tracking, and moving target indication, our technology keeps your shot steady—even in the face of atmospheric turbulence and engine vibration.